Clumpy Lashes have woven in and out of makeup trends for longer than that damn balayage. I'm a little bit annoyed that this trend has become so big, because this has been my go-to lazy girl makeup look that always looks like it took much longer to get ready.
Mascara: Volum' Express Colossal Chaotic Lash in Blackest Black.
You need a thick mascara, I'm incredibly excited to have tried Volum' Express Colossal Chaotic Lash by Maybelline New York (out now) because Falsies has always been in my makeup bag. I have tiny lashes so I use it if I need a boost or using overpowering eye makeup that needs lashes. (eg smoky eyes)
Prep your eyelashes: use a lash conditioner, curl them,...etc.
Now coat your eyelashes and do your thing.
Do it again for a second coat.
Then wriggle the wand vertically, getting some lashes together and CLUMP.
Do the same for the bottom lash line, yeah seriously just do it. It will almost definitely make a mess but it's ok, it's meant to look messy.
Tip: You can control all the messy blobs by wetting a q-tip and removing it from the lids.
Optional: Use a liquid liner for a cat-eye up top and draw lashes on the bottom lashes.
Also optional: I actually just take the messy cotton bud/q-tip and swipe it across the crease to create a 5 second blurred crease line that would make Twiggy proud.
The Inspiration:
Backstage at Prada.
The spring babes at DSquared...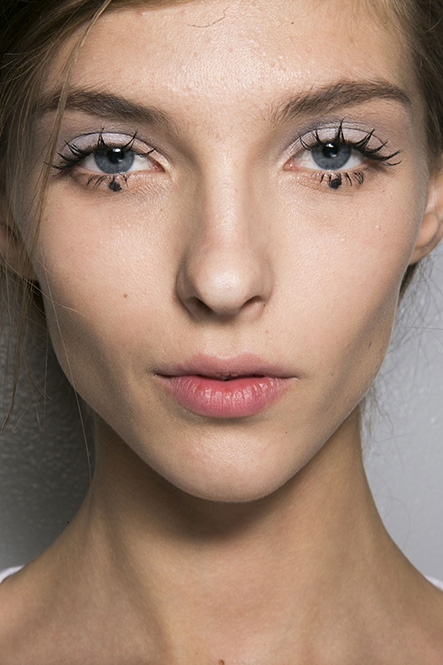 ...Rochas...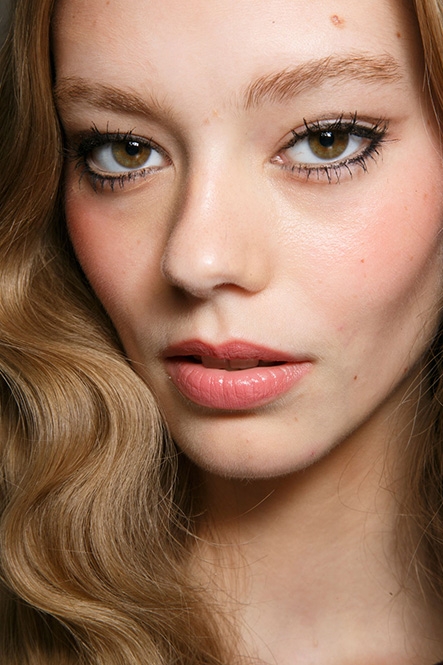 ...and Emilio Pucci.
Well, and who could forget the legends that started it all?
Edie was rumoured to never take off her eye makeup, and just keep adding it on with watercolours.
Twiggy teaches us how to draw on lashes and better creases.